STEEL BELTS FOR CHEMICAL INDUSTRY
Contact with us through our representative or submit a business inquiry online.
Stainless steel belts for the chemical industry
Benefiting from their long years of experience and expertise in steel belt manufacturing, the Berndorf Band Group produces steel belts that satisfy the demanding requirements during the production of chemicals. Choosing the right belt material is of crucial importance for sectors like the chemical industry. Extensive research and development were necessary to find the material best suited for belts in this area: the super duplex material NICRO 85. Aside from its exceptional static and dynamic fatigue strength, this material stands out particularly with its resistance to chloride-induced tension corrosion.
Benefits of Berndorf's belts belts fot the chemical industry
High dynamic fatigue strength
resistance to corosion and deformation
Precise straight running
Perfect flatness
Opimum axial straightness
Smooth surface.
Steel belt for the chemical industry - physical and mechanical properties. Typical valuas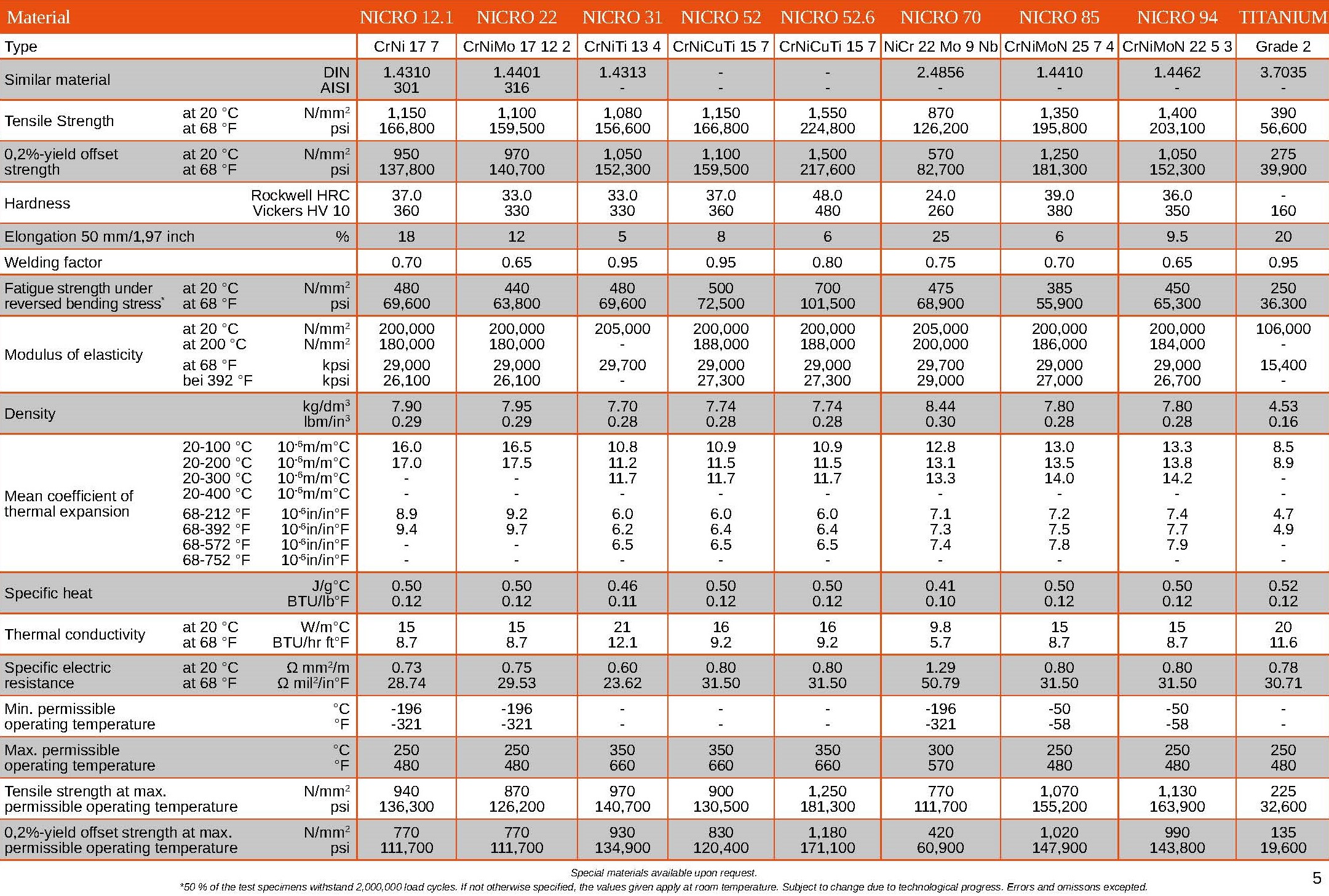 Vee-rope & retaining strips
Steel belts can be equipped with vee-rope and/or product retaining strips. A special developed gluing process ensures optimal adhesion even under difficult production conditions.
Temperature resistancet vee-ropes to enable the forced guidance of the steel belt